Between Mont Saint Michel,
Cherbourg (and its Cité de la Mer), Jersey and its D-day landing beaches.

BELLE ETOILE Campsite is about 13km away from COUTANCES. There are beautiful places to visit within about a 80km radius.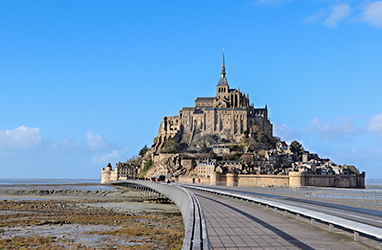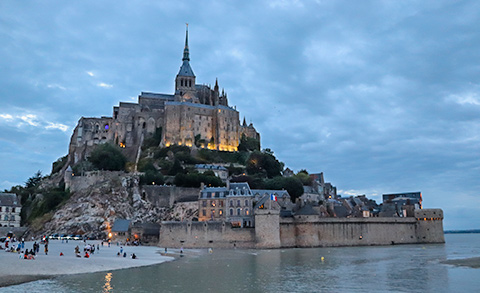 "Osmonville-la-Petite" and the house of poet Jacques Prévert, deep in the heart of the Norman woodland, via the smallest port in France: "Port-Racine" and its customs officer path, Goury, home to the strongest tidal current in the world…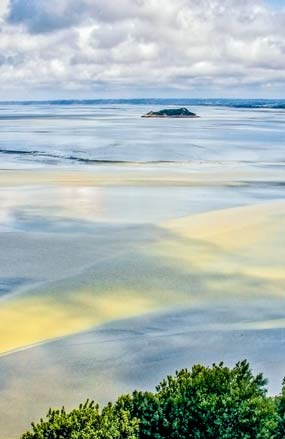 In Normandy, discover Marais Park, teeming with plant and animal species, which make for innumerable stories and mysteries…
The region features a few of the most beautiful villages in France, with an exceptional medieval history and very well preserved monuments.
There are so many places to visit during your stay at Belle Etoile Campsite in Normandy:
The D-day landing beaches: Sword Beach, Juno Beach, Gold Beach, Omaha Beach, Utah Beach
Deauville, known worldwide for its film festival and horse races
Giverny, Claude Monet's town, and its Museum of Impressionism
Bayeux, home to the famous tapestry of the same name, spared from the 1944 bombings
Caen, with a thousand-year-old history, 2 hours from Paris and a few minutes from the sea
Etretat and its chalk cliffs, one of the most beautiful landscapes in France
Le Havre and its reconstructed city centre, now listed as a UNESCO World Heritage Site
Mont Saint Michel and its impressive abbey
Honfleur, town of painters and its beautiful marina
Rouen, city of the Jeanne d'Arc museum
In the birthplace of impressionism, you can also enjoy a variety of museums, beaches, breathtaking heritage, beautiful religious sites and other listed sites, while enjoying local products such as a Normandy oyster or a nice drink of Calvados…